Free Checking Account
Our "Free Checking" account is free of monthly account fees; free of conditions; free of a minimum monthly balance, and free of transaction fees at 30,000 local and nationwide CO-OP ATMs (including over 2,100 in SoCal). Interest is earned on balances over $10,000.
How to Get a Free Checking Account
To open a LAFCU Free Checking account, you must have already opened a LAFCU Share Savings account. A "ChexSystems" and a hard-hit on your credit will be run.
Free to Do More
Having a Free Checking account lets you:
Enjoy our free mobile app
Mobile check deposit,*
Free online and mobile banking
Free account alerts
Free automatic transfer to pay loans
Free debit card
Free mobile wallet apps to conduct contactless transactions safely.
APPLY FOR FREE CHECKING (NEW MEMBER) 
APPLY FOR FREE CHECKING (CURRENT MEMBER)
Online Calculators
LAFCU's online Financial Calculators can help you manage your budget, help with your savings goals, calculate auto loan payments, pay off credit card debt, see if a mortgage refinance makes sense for you, and much more.
LAFCU Free Debit Card: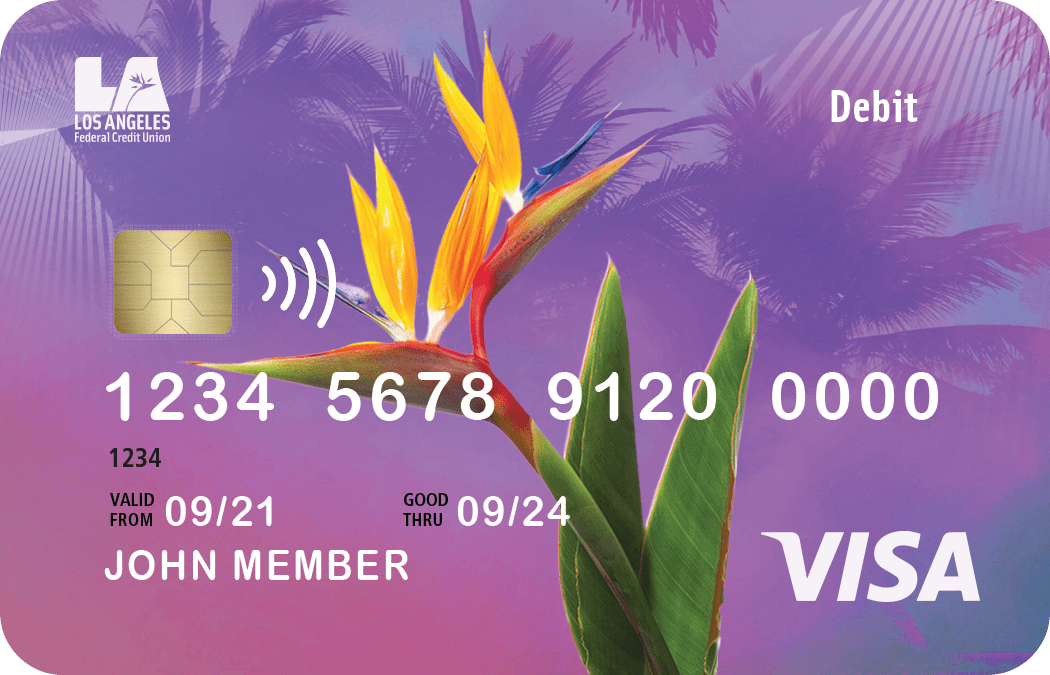 * To qualify for Mobile Check Deposit, you must have an online banking profile, and have either an Android-powered smartphone or iPhone and have installed the Mobile application. Your endorsement must include your signature and the words "For Mobile Deposit at LAFCU." If the back of the check is not properly endorsed, we reserve the right to reject the check for deposit. Our policy is to make funds from your check deposits available to you on the first (1st) business day after the day we receive your deposit. The total amount of deposits made (less any holds that apply according to our Funds Availability Policy, up to your available deposit limit), will be immediately credited to your account. In some cases, longer delays may apply and we will not make all of the funds that you deposit by check available to you on the first (1st) business day after the day of your deposit. Mobile Deposits are subject to change and are limited based on your Relationship Rewards level at LAFCU.